Ballen Town encompasses approximately 25 square miles in Ballen County, in the Mojave Desert in Nevada. Ballen Town, an upscale master-planned community, was designed with the household in mind. Founder of Ballen County and Ballen Town, Lori Ballen, dedicated her time, effort, blood, sweat, and tears to create a community in which households could work and play together, so they could stay together. Ballen Town is the seat of Ballen County.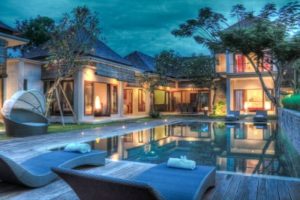 Ballen Town is home to a population of approximately 25,000, with average household incomes around $85,000 annually. Houses in the area are valued at $300,000-$500,000 respectively, although million dollar mansions also grace the Ballen Town community. Ballen Town also boasts a micro-community called Littleton where tiny houses are all the rave.
Ballen Town's public transportation is provided by Big Red Ballen Bus systems, each labeled with the "Forward Thinking" tagline. Big Red Ballen Buses are equipped with high-speed internet and seatback folding desks so riders can work on the go. Discount Education Passes are given to community members with a focus on continued education.
Ballen Town Schools are serviced by Ballen County. There are approximately 25 schools in Ballen Town, including public, private, and charter schools. Ballen Town is also home to several adult continued education programs because the founder, Lori Ballen, supports the concept that knowledge is power.
Although Ballen Town is known to receive several rain showers, earning Ballen County the nickname, "The Rain Maker", the weather is moderate with high summer temps reaching around 90 degrees, and winter temperatures dropping to a chilly 45 degrees. Ballen Town receives around 300 days of sunshine per year, but bring your umbrella and rain boots, showers are likely.
Ballen Town is complete with a business district in downtown Ballen Town, and a shopping district featuring Brina's Bae Boutique; The Jeffersonian displaying coins, cards, cameras, and collectibles; Catherine's Quill for office supplies and organizers, and J's Telephones.
Ballen Town's neighboring cities include Lake Catherine, Mount Jeremiah, Faithville, Sabrinaville, and Jefferson.
When you're looking for a place that each member of your household can feel at home, where you can work together and play together to stay together, then Ballen Town may be the perfect place for you to build your American Dream. Welcome home to Ballen Town.